9.6 / 10 op 851 beoordelingen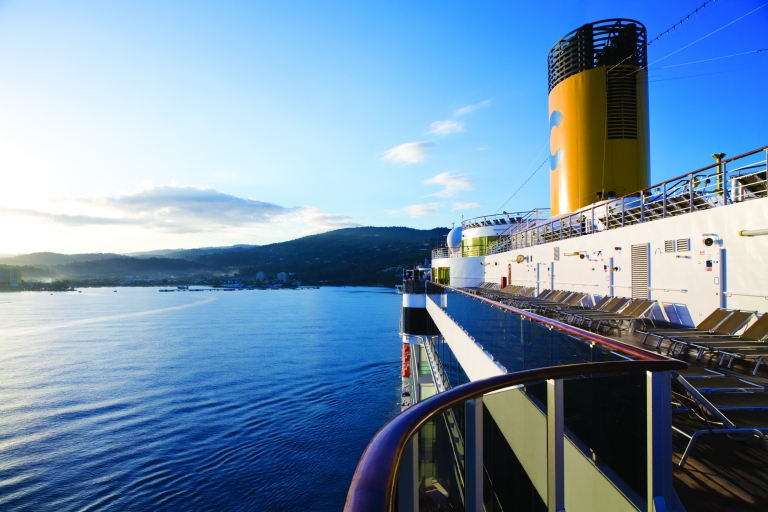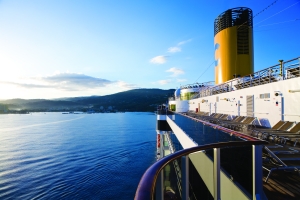 Costa Cruises
Costa Cruises biedt vol trots het beste uit Italië: uitmuntende gastvrijheid, authentieke gerechten en een bruisende levensstijl. De prachtige schepen zijn geschikt voor jong en oud en de mogelijkheden aan boord zijn eindeloos.
"Genieten van het prachtige schip Costa Favolosa"
De Costa Favolosa, is vanaf 2011 in de vaart en heeft als thema de Film-en Theaterwereld meegekregen. Zo zijn de bruggen vernoemd naar beroemde mensen zoals: Zhivago, Aida, Tosca. Het hart van de Costa Favolosa wordt gevormd door een groot Atrium met een centrale trap die toegang biedt tot negen bruggen, van 3 tot 13 graden. Dit prachtige Atrium is ingericht met grote spiegels die het visuele effect versterken, met name bij de panoramische liften. Dit schip behoort tot de Concordia Klasse, samen met de Fascinosa, Pacifica en Serena.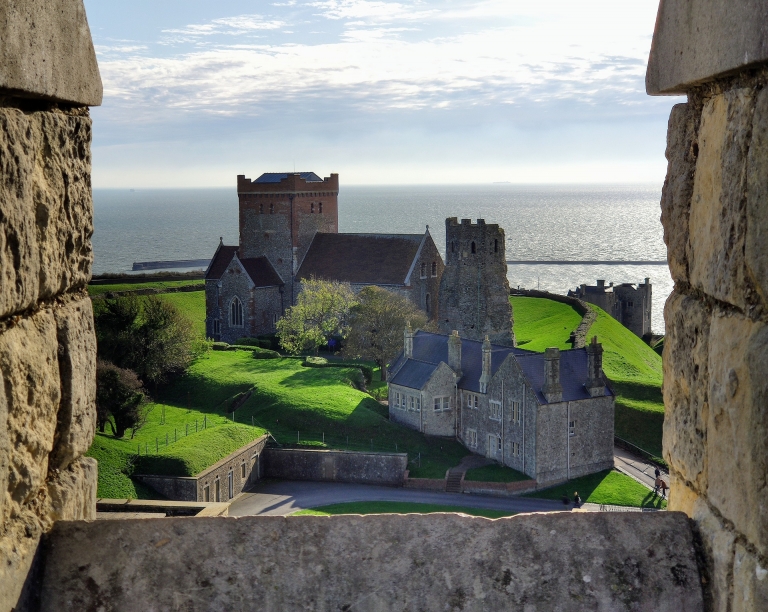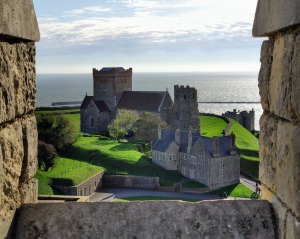 COSTA OUTLET DEAL
Boek nu uw zomer 2023 cruise met Costa Favolosa, vertrek vanuit Nederland en geniet van aantrekkelijke prijzen bij Captain Cruise.
Vaar langs de prachtige en idyllische landschappen welke Groot Brittannië in de zomer te bieden heeft.
– Vertrek 27 augustus 2023 vanuit IJmuiden
– Cruise op basis van volpension (ontbijt, luncht en diner)
– Drankenpakket en fooien optioneel bij te boeken
Bent u meer geïnteresseerd in een cruise naar de Noorse fjorden of naar IJsland? Ook voor cruises naar deze prachtige bestemmingen hebben wij geselecteerde afvaarten mét scherpte prijzen Mis deze kans niet! Kijk hier verder voor de afvaarten naar IJsland of voor de afvaarten naar de Noorse Fjorden.
Prijzen onder voorbehoud van wijzigingen
Vraag onze reserveringsmedewerkers naar de mogelijkheden en beschikbaarheid.