De Icon of the Seas wordt nóg groter, nóg gekker en nóg iconischer dan alle andere schepen van Royal Caribbean.
Met het grootste waterpark op zee, acht verschillende buurten en een tal aan restaurants zal je je op dit schip nooit vervelen!
Zeven verschillende zwembaden; een ander zwembad iedere dag van de week.
En natuurlijk kan Central Park ook niet ontbreken op dit prachtige schip. Op dit schip zijn er uitdagende en
leuke activiteiten te doen voor jong en oud. Wat je ook kiest, genieten staat altijd bovenaan.
CAPTAIN CRUISE heeft een fantastische deal samengesteld.
Boek nu een cruise met Icon of the Seas in 2024 of 2025
voor een voordelig en super scherp tarief en ontdek het grootste cruiseschip ter wereld!
Zo vaart u al vanaf € 1300.- per persoon inclusief taxen en havengelden voor een 8-daagse cruise in het Caribbisch gebied!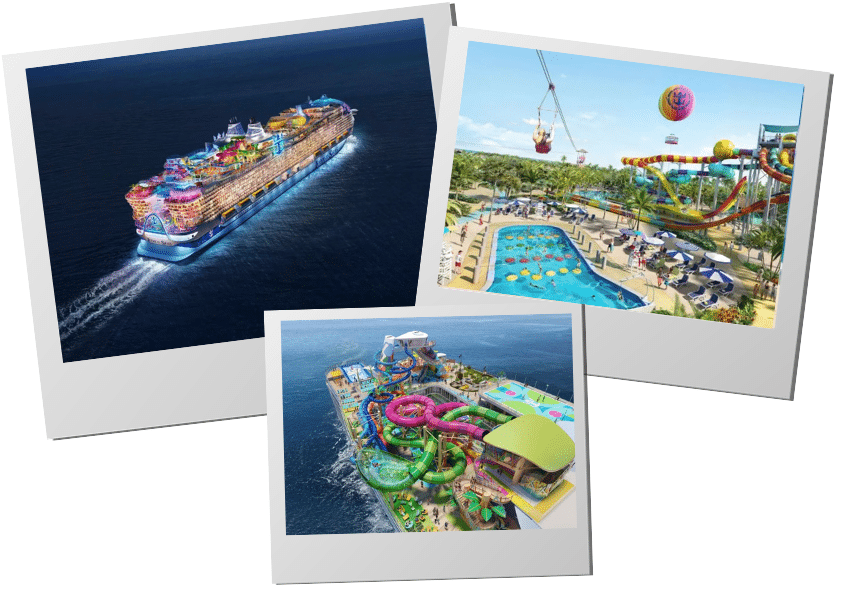 Klik op deze link voor meer informatie over Icon of the Seas 
Vraag onze cruise experts naar de actuele beschikbaarheid, voorwaarden en prijzen via [email protected] of 088-5018501
Let op; het gaat om een geselecteerd aantal afvaarten op basis van een 2-persoonsbezetting en garantiehutten.
Zo lang de voorraad strekt. Op = Op
Genoemde prijzen zijn onder voorbehoud van wijzigingen en beschikbaarheid.
Prijzen zijn exclusief reserveringskosten à €25,- calamiteitenfonds à €2,50 per reservering en SGR bijdrage à €5,- per persoon.