9.6 / 10 op 851 beoordelingen

Profiteer van 30% korting en betaal slechts €129 voor de 3e en 4e persoon in dezelfde hut, voor uw cruisereis bij Royal Caribbean
Royal Caribbean is dé cruiselijn die zorgt voor het grote "Wow" gevoel met haar Flowrider-simulator, klimwanden, golfbanen, bubbelbaden met glazen wanden die half boven zee hangen, heuse schaatsbanen en andere innovatieve voorzieningen. Tegenwoordig kun je zelfs skydiven en wakeboarden aan boord! Niets is te gek bij deze rederij om haar actieve cruisepassagiers te vermaken.
Boek en bevestig uw Royal Caribbean cruise tussen 1 december 2022 en 28 februari 2023 en profiteer van 30% korting op de 1e en 2e passagier in de hut.

Met uw gezin cruisen?
Royal Caribbean leent zich voor een ideale gezinscruise!
Wacht niet langer met boeken en profiteer van aantrekkelijke prijzen voor de 3e en 4e passagier in de hut.
Zij reizen namelijk voor SLECHTS € 129 per persoon.
Extra Flash kortingen:
Voor verschillende afvaarten, gedurende deze maand december 2022, zijn extra kortingen van toepassing waarbij u tot wel € 550 kunt besparen.
Bijvoorbeeld bij een balkonhut op een 7- nachten cruise, tot wel € 550 korting.
Kortingen kunnen variëren per huttype en aantal nachten dat de cruise duurt.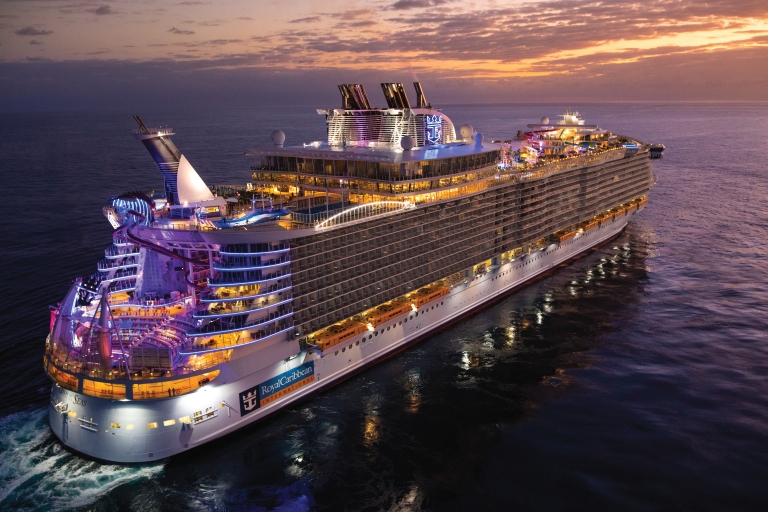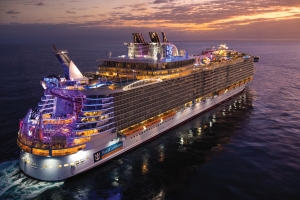 *Actievoorwaarden
Actie is alleen van toepassing op nieuwe individuele boekingen.
Kortingen worden berekend over de cruisefare, niet op havengelden, taxen en eventuele fooien.
Actie 3e en 4e persoon in hut voor €129 alleen van toepassing bij 2 meereizende volwassenen en niet van toepassing op feestdag-cruises.

vraag de exacte data/ periode welke erbuiten vallen bij ons na.
Voor alle verdere voorwaarden neem contact met ons op via [email protected] of telefonisch via 088-5018501
De rederij behoudt zich ten allen tijden het recht voor, zonder aankondiging vooraf, prijzen en/of promoties te verhogen of in te trekken.
Let op; acties en kortingen gelden of de door de rederij geselecteerde afvaarten.