9.6 / 10 op 851 beoordelingen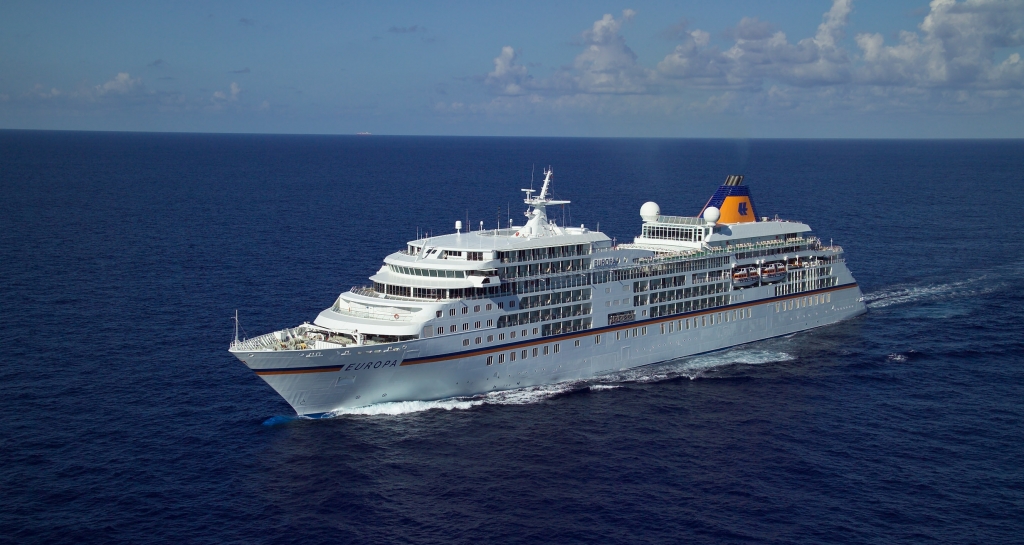 Hapag-Lloyd Cruises
When the legendary AUGUSTA VICTORIA set out on the world's first "pleasure cruise" on January 22nd, 1891, it was the beginning of a unique cruise history. Inspired by the passionate pioneering spirit of the HAPAG board member Albert Ballin, we are continuing with our current fleet what began more than 125 years ago. Whether milestones like our "cruises above the clouds" with the private jet ALBERT BALLIN and the commissioning of two new expedition ships in one year (HANSEATIC nature & HANSEATIC inspiration in 2019). Or big moments like the maiden voyage on the world's best * cruise ship EUROPA 2. And the many small moments that give every trip its unmistakable "spirit". Our story takes its course with every guest who comes to us on board.
Hapag-Lloyd Cruises Vloot
Sorteren op
Vertrekdatum
Prijs
Duur
Beste Deal
Populair
Op zoek naar de beste cruises…


Een ogenblik geduld terwijl we uw droomcruise samenstellen!